If you are wondering where my banner comes from, it's from a piece I've made that is very dear to me. It's the first blanket I ever knitted and also the first time I ever bought new yarn to make something. It's a temperature blanket for 2018. That means that each day, I knitted in the colour corresponding to that day's highest temperature. Here is what it looks like: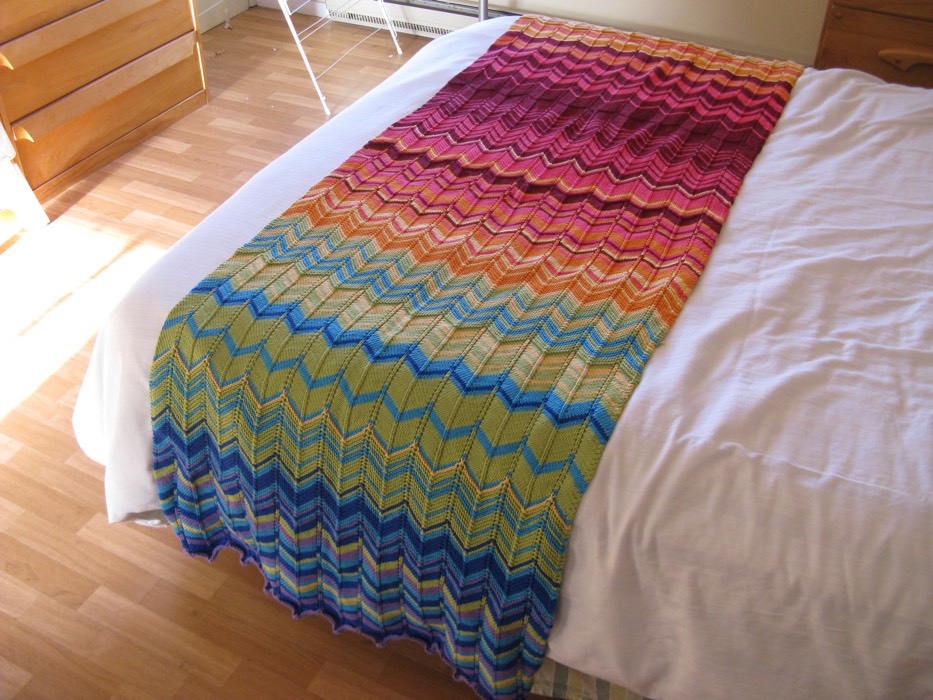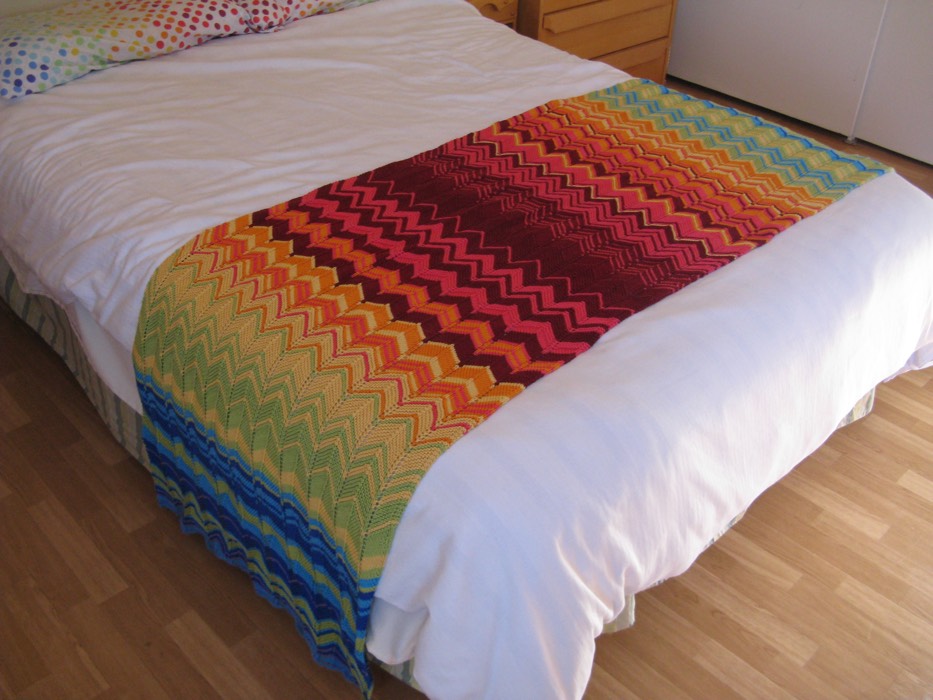 It's really long for a blanket but I wanted something to decorate our very white bed, so it's more a bed runner than a blanket.
It took me forever to choose the yarn but I finally found a brand that is certified Oeko-tex. What that means is that it's certified by a third party to not contain any harmful chemical residues. It's arguably better for the environment but I chose this yarn because I'm sensitive to smells and chemicals and they often give me headaches. My end choice was Drops Muskat which is 100% cotton. I was a little bit worried about the bad reputation that cotton yarn has but I love this yarn so much! It's super shiny and soft and really easy to knit with. I can't really afford to make something this big in wool so I was super happy to discover this great cotton yarn. Drops has many cotton yarns but to be honest, I chose this one because it had the most colours I liked. It's hard to know the true colours with a computer screen though and most colours are really not what I thought they were. I still like the end result very much.
Here is what the colours were supposed to look like: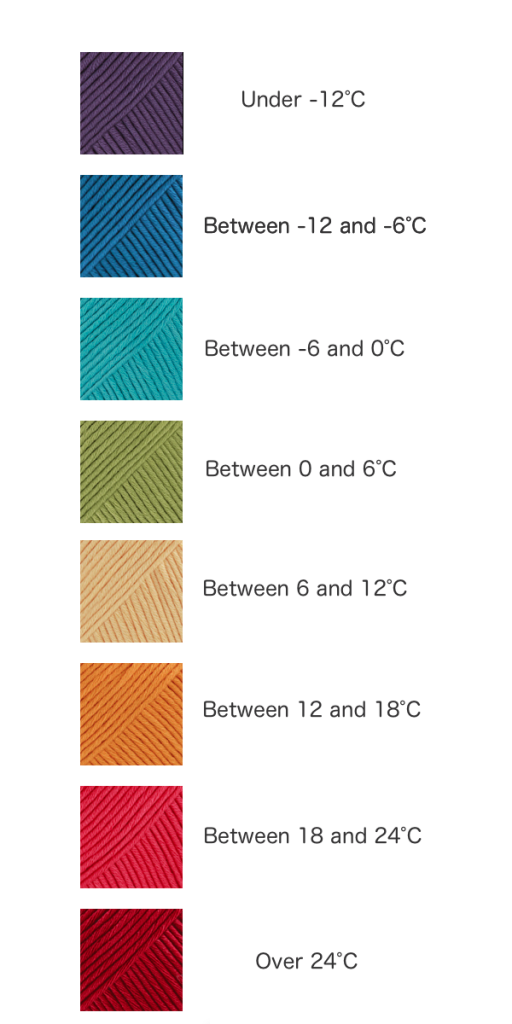 I checked the daily highest temperature for 3 years (2015, 2016 and 2017) before buying the yarn but last year's weather was so weird, I still can't believe I had enough yarn to complete the whole thing!
If you are interested in the pattern I used, you can find it here. I thought chevrons would be less boring to knit and less plain to look at. I chose to change the stitch for each month, alternating stockinette with garter stitch. That way, it's very easy to know where the months begin and end. I'm very happy with my choices!